Inspiring Malibu Charm
A message from the bride
Describe the moment he proposed: After eight years of day dreaming of our proposal, it finally happened on May 6, 2016. I decided to take my mom on a Mother's day cruise for a girls trip. As the days got closer, I was told by Arthur that his family was going on the same cruise too, but he himself wasn't going to come on the trip. Being the first trip without Arthur in a long time, I was really going to miss him. The first night of the cruise we were getting ready for dinner, and my friend came into our room and told us that we have to go on the top deck before dinner to take pictures at sunset, because it was such a beautiful day. When we got there I saw Arthur's family, but I didn't think anything of it yet. All of a sudden I felt a tap on my shoulder and when I turned around I saw Arthur holding the ring! I didn't know if I should be surprised that he was on the cruise, or that he was down on one knee proposing! At that exact moment, time stood still, and everything around me was so cloudy. I just kept walking backwards trying to take everything in that was happening. Of course, I finally said yes, and it was the most magical night ever!
Describe your experience with finding the perfect location for your PreWedding Session: When looking for a PreWedding Session location, I wanted to find somewhere outdoors, where it could be more casual and romantic at the same time. I think picking the location was the most important step for getting ready for the shoot, so I was very picky about it.
We knew we definetily wanted a charming location where it could showcase our lovey-dovey side and also our playful fun side. Rene and his team helped us tremendously by sending us a list of recommended locations. With that list we sat there for days eliminating a few at a time, until we finally picked our favorite one.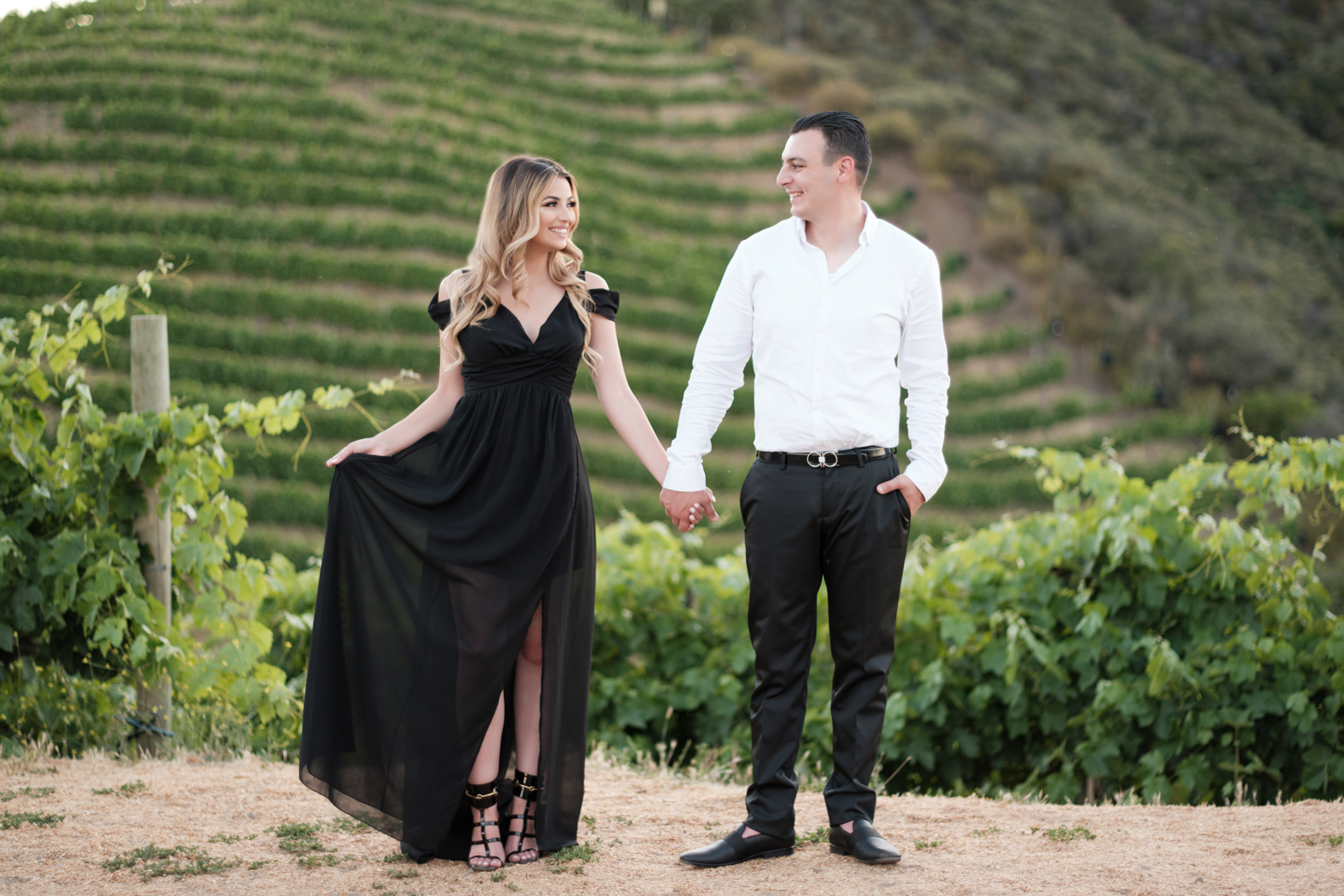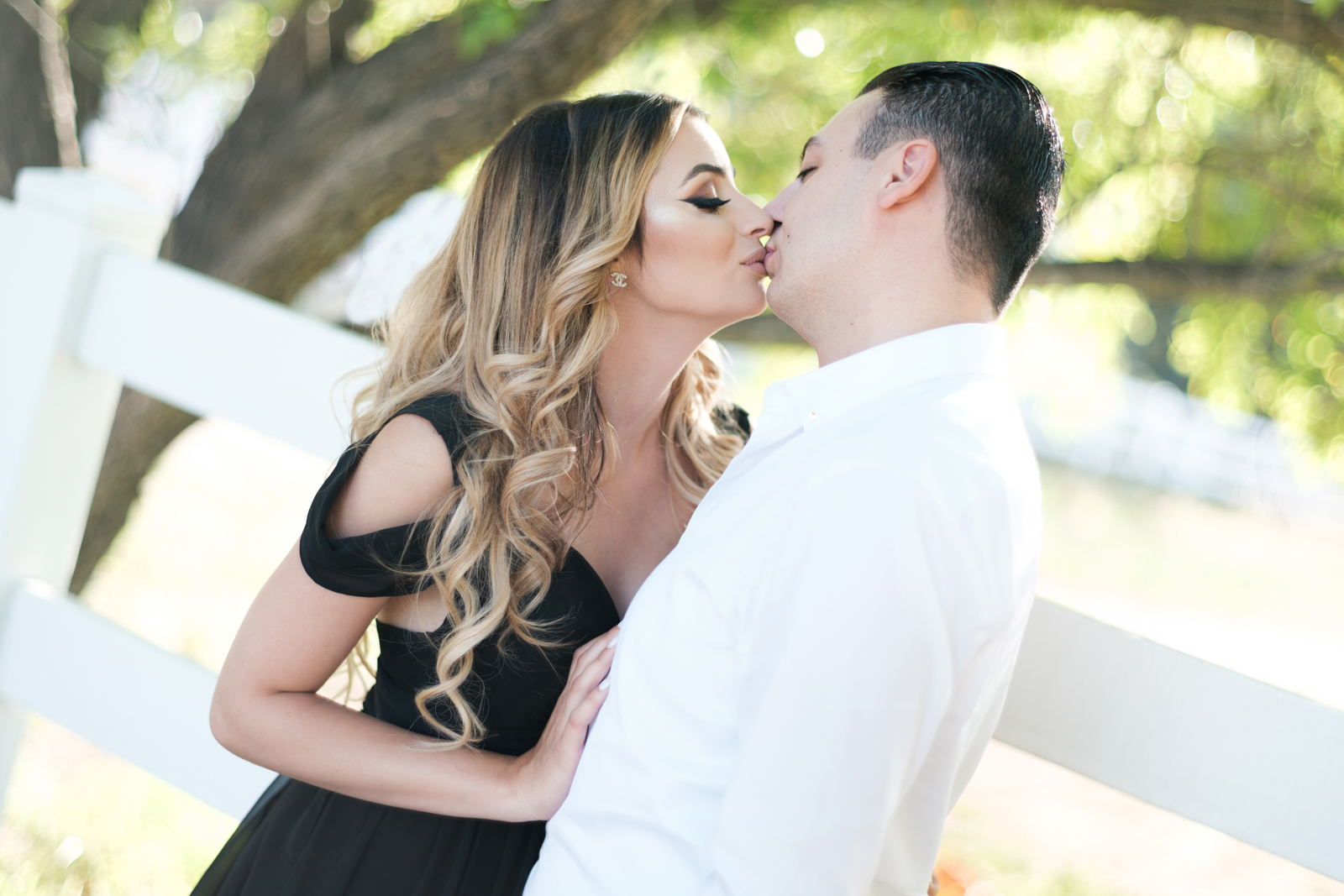 What are your recommendations/tips for couples before/during their PreWedding Session? Before your shoot day, I would recommend explore your decided on location either by checking out inspiration online or actually go for a visit. Then based on your location pick outfits that will compliment the scenery, and the color scheme of your location. For example, since my location was outdoors, I didn't want to do an outfit with green, or an outfit with print. You want to find an outfit that compliments the colors of your location, so you stand out, as well as the scenery.
As far as during the shoot, just have fun! Rene did a great job helping us feel comfortable, and act as if the cameras weren't there, which is why our images look so authentic. We really had a great time!
Interesting/fun facts about the couple or session : Rene did a masterful job capturing every part of our location. He also really did a expert job helping us be playful, because that was important for us since we are kind of a goofy couple at heart. All the same, we did want something that unveiled our romantic side.
At each different area within hundreds of acres at Saddlerock Ranch (it's a huge ranch!), we were lucky in the sense that Rene already knew all the best places to take the shots and exactly how to play with the lighting. Since we trusted him wholeheartedly, our pictures come out amazing.